In just 10 months, Saab engineers at Nevs secretly developed one of the world's most advanced electric cars in Trollhättan. With unique electric motors on each wheel Nevs Emily GT has super-handling and a 1000 km range. The only problem is that Nevs is put on hold.
– The car is so stylish, good and modern that it deserves to be built, says Nevs CEO Nina Selander to Carup.
The Swedish electric car Nevs Emily GT dropped like a bomb a week ago when it was revealed by Auto Motor Sport. Now Carup can tell unique details about the secret project that in just ten months led to one of the world's most advanced electric cars being developed in Trollhättan. Now forces within Nevs are working so that the Swedish electric car can go into production, even though Nevs has been put on hold.
It all started when Nev's owner Evergrande had bought the wheel motor company Protean Electric. Very quickly, in 2019, Nevs was tasked with developing a unique electric car that would demonstrate the advantages of in-wheel electric motors. The project was codenamed Nevs Emily GT. The task of leading the project went to Nevs chief engineer and program director Peter Dahl, an experienced development engineer who started at Saab Automobile back in 1994.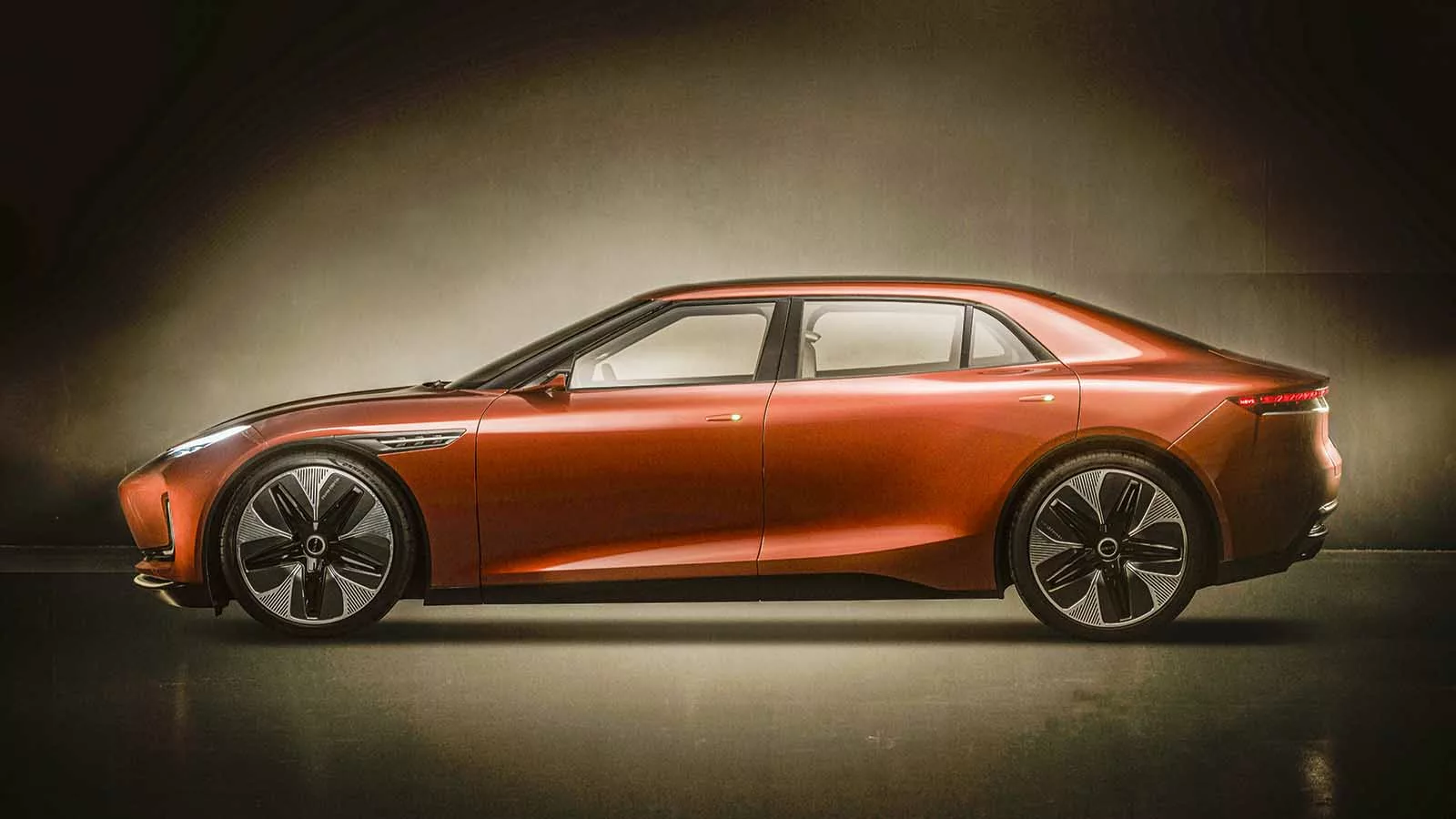 – We have done a lot at Nevs but it has been secret, now we can finally show off a little more. The car was developed in just ten months after our development manager Frank Smit received the assignment in China. We had nothing in front of us when we started. A total of 350 people have worked on the project, approximately half are employed at Nevs, project manager Peter Dahl at Nevs tells Carup.
The result is a unique Grand Tourer with features that surpass many of today's electric cars. Nevs Emily GT has an electric motor on each wheel that of 120 hp , in total the car has 480 hp. A later version will have a total of 653 hp and 2,200 Nm torque from four wheel motors.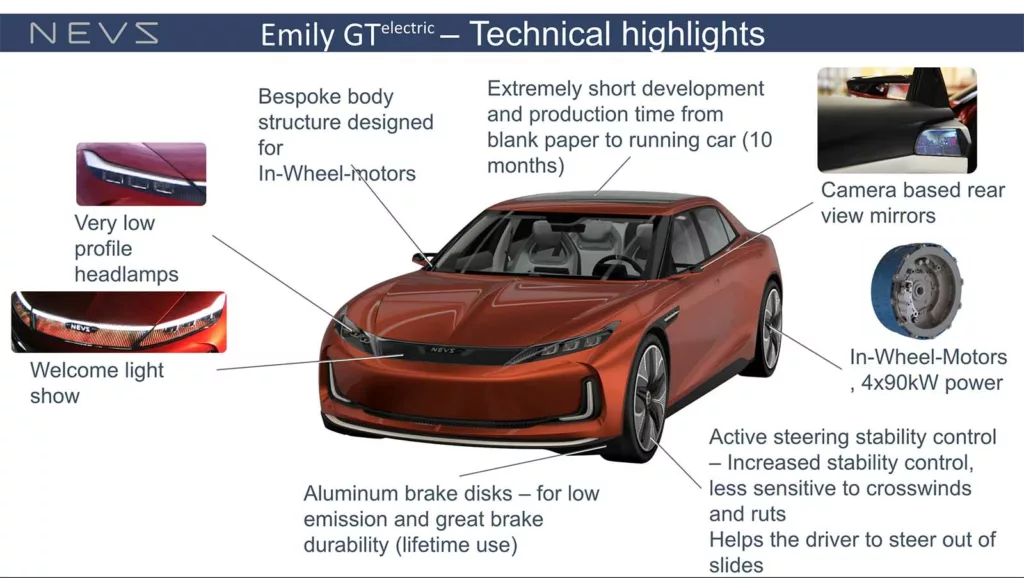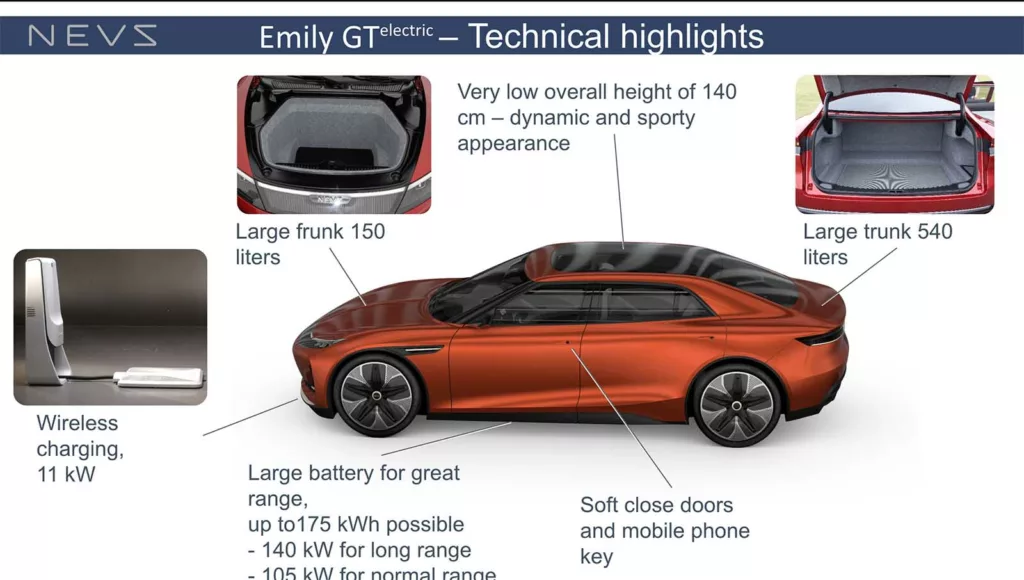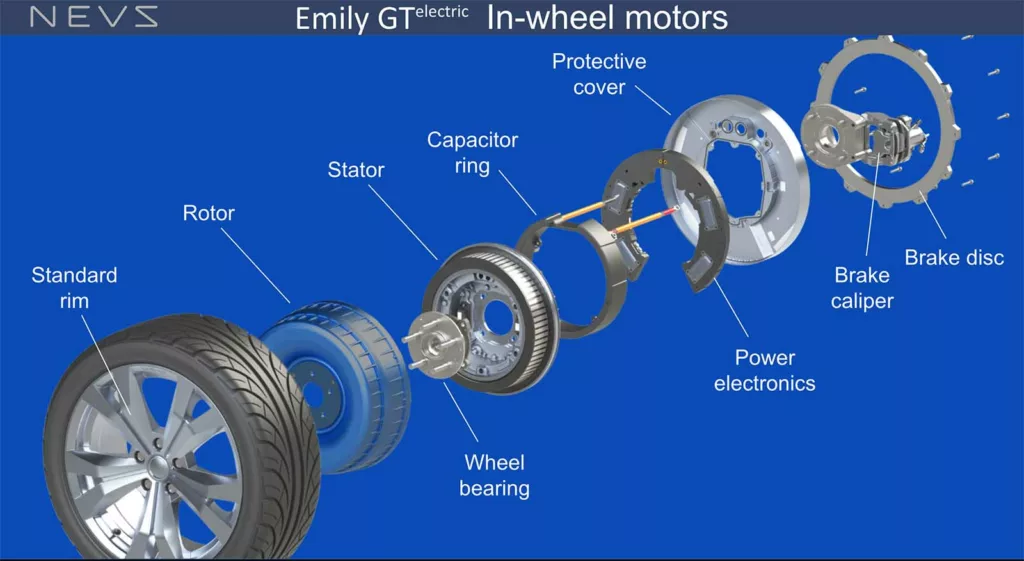 The unique in-wheel motor technology brings several advantages, but also some disadvantages to Nevs Emily GT.
"It is a spacious car with a lot of driving pleasure. It is very easy and stable to drive. It has a unique balance between comfort and driving pleasure, but can still be a family car. We had the Porsche Panamera and Porsche Taycan as benchmarks during development", says Peter Dahl.
The system with four wheel motors provides unique opportunities to control the torque on each wheel, it can even make the car turn without having to turn the steering wheel. An old car feels like a slalom ski, while Nevs Emily GT is described as a carving ski. In addition, the car is more spacious than other electric cars as no drive units steal space.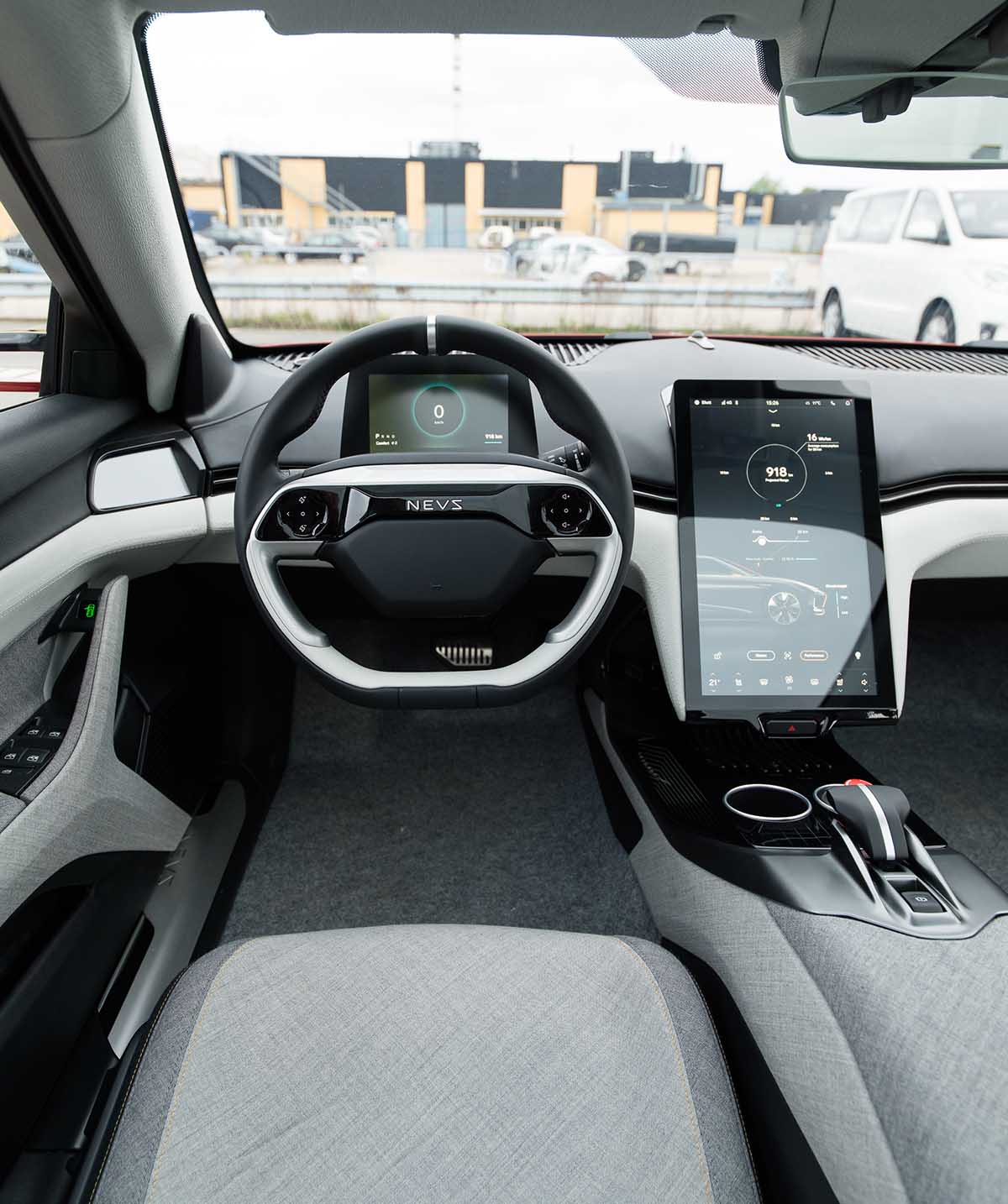 "The possibilities for torque vectoring are fantastic, all torque can be controlled. It's like changing from straight slalom skis to carving skis. In addition, the wheel motors ensure that all backlash is eliminated, resulting in an incredibly direct and solid feeling. On the downside, the unsprung weight on each wheel is higher. We have solved that with a good chassis with air suspension and active dampers", says Peter Dahl.
The car has large interior space and more room for the battery than common electric cars. This allows Nevs to insert a 175 kWh battery that gives a range of over 1000 km. However, the prototype cars only have a 52 kWh battery taken from the Saab 9-3.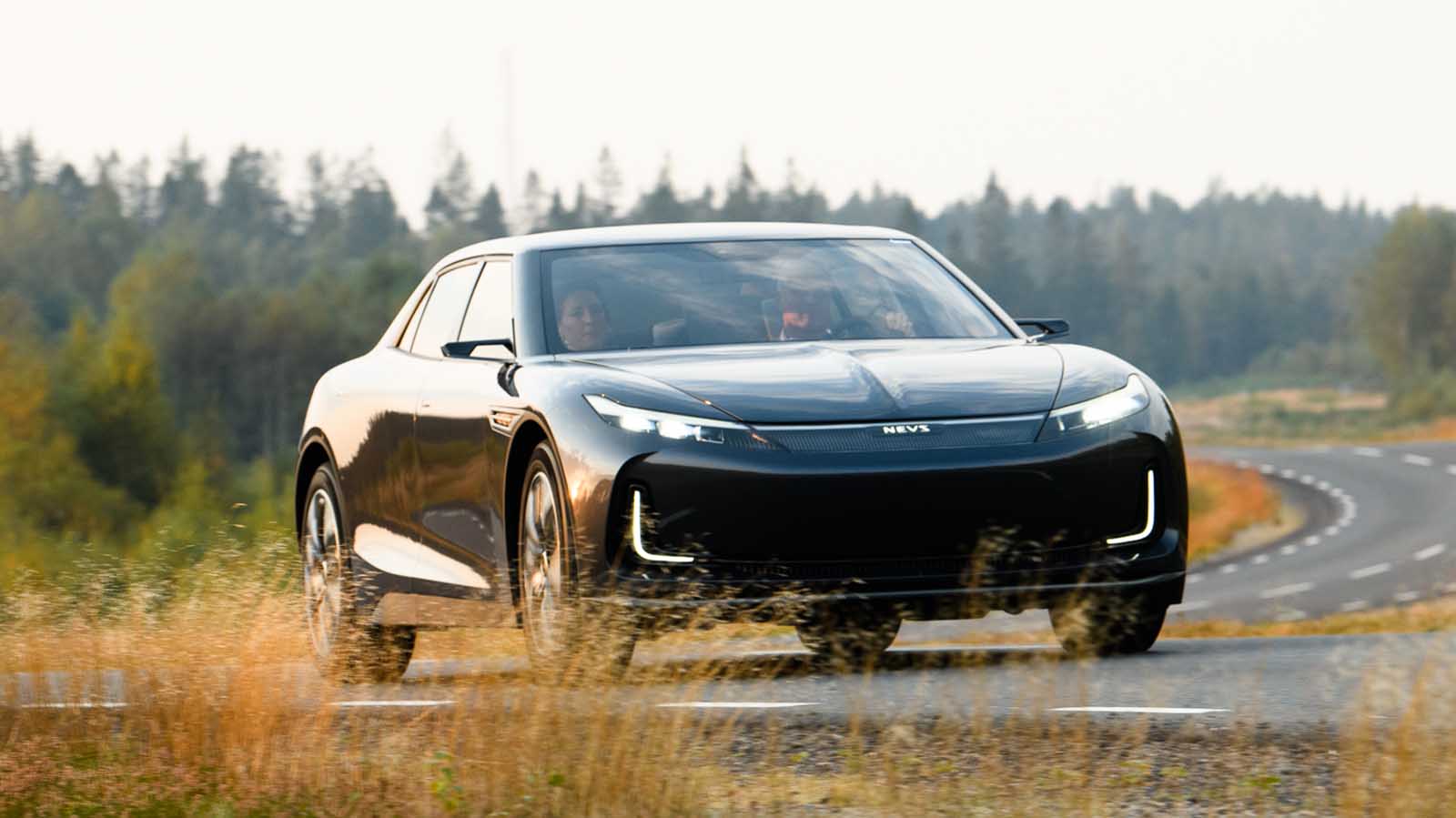 When driving long distances, the wheel motors are more energy-efficient than an electric car with traditional four-wheel drive from two electric motors. The prototypes do 0-100 km/h in 4.6 seconds, with newer generation wheel motors the acceleration is 3.2 seconds.
The design of the car comes from the very beginning from a sketch drawn up by a secret top Italian designer invited by Evergrande, then it has been refined and made realistic by designers in Trollhättan. Many think that the car has clear Saab genes.
"Everyone who has seen the car says they want to buy it. We got the sketch from China and we liked it from the start. Then we worked on it further and gave it a Scandinavian touch, some who worked on it are old Saab-designers, it has clean lines and Scandinavian design."
When the prototypes were produced, Evergrande and Nevs had plenty of money, and it was not out of the question that the car would go into production. But in 2020, the crisis hit and what was supposed to be 20 prototypes was reduced to six drivable cars.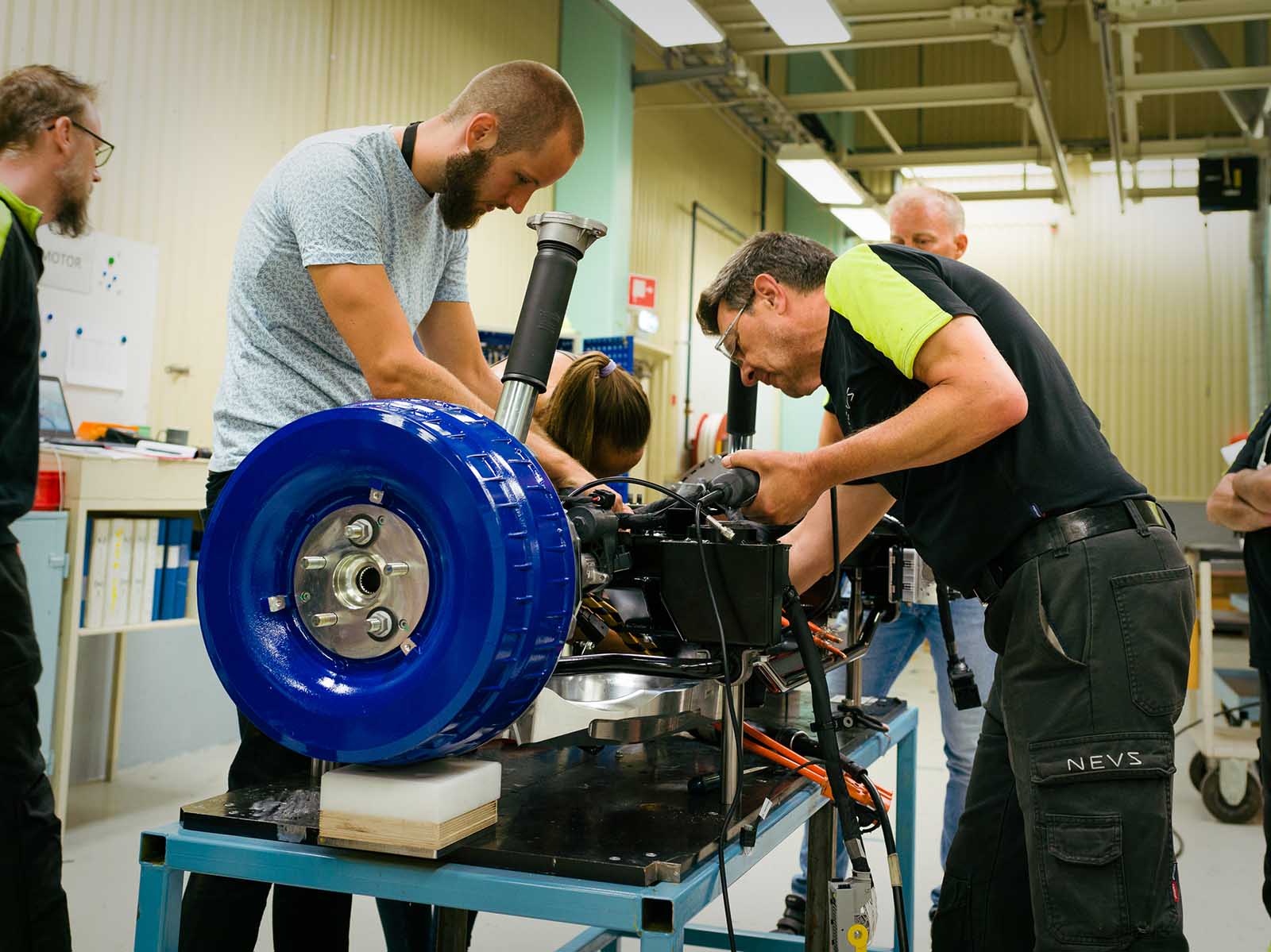 More or less, it is a fully developed electric car with absolutely world-class performance. It would be quite possible to put it into production if someone is interested. Many car manufacturers today show off prototypes of electric cars that are just as far from the start of production.
"The project is about 1.5 years away from being able to go into production. Everything is in place to take it further into production. The prototypes are completely drivable, except that the airbag and Autobraking systems are missing", says Peter Dahl.
The joy and pride of finally being able to show off the results of the work is great within Nevs.
"It's a bit of mixed feelings, just being able to carry out such a project with a fantastically talented organization has been incredibly fun, and now we finally get to show it off. Many have asked us what we have been doing for 10 years. We have developed 13 different car projects, this is one of them", says Peter Dahl.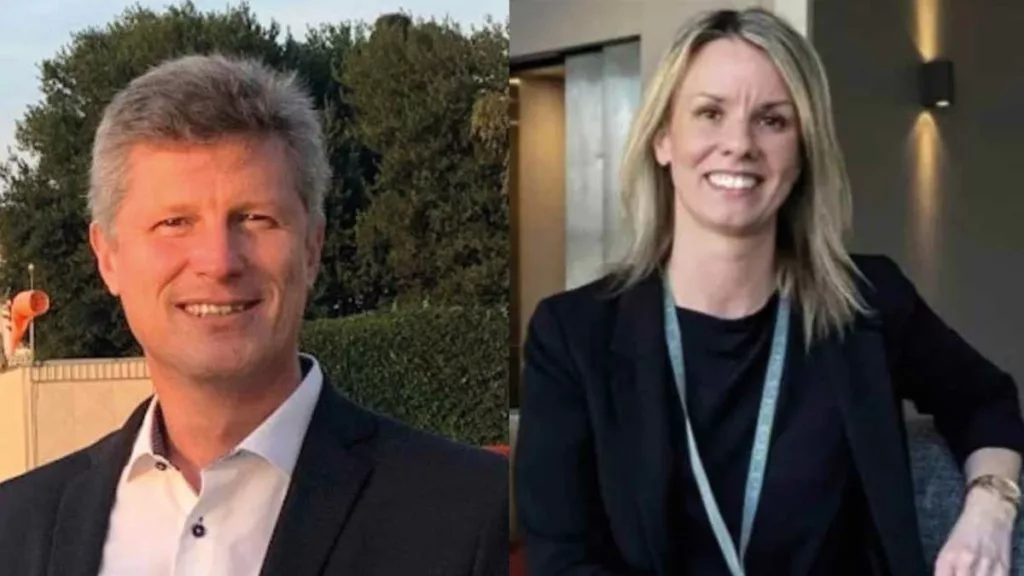 The hope is now that all or parts of the Emily project can be rescued and become a reality. Several interested parties have already tried to buy the six historic prototypes, although it will be difficult to get them registered. Anyone interested in business deals around the project is warmly welcome to contact Nevs.
– It is for sale, it is also a joy to be able to show it. It should be allowed to live on, it's too nice, too good and too modern a car for nothing to come of it. Interested parties are welcome, says Nina Selander, CEO of Nevs.
Footnote: Pictures are in the vast majority of cases photographed in Trollhätan by Peter Wahlström – PLINT Marketing.